Join the Lodge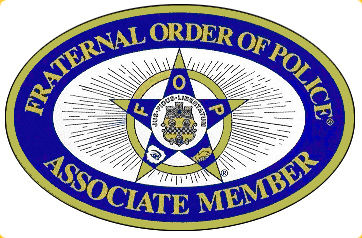 Enrollment for joining the Associate Lodge, (the civilian affiliate of the Fraternal Order of Police), is always open to the public. Do you believe in a better state, community and country? In professional law enforcement? In protection for your family, home and business? In a united effort to safeguard freedom? Then becoming a member of the FOPA may be for you.
HISTORY
The Grand Lodge of the FOPA was formed on August 27, 1967. On August 12, 1971, at the 40th National Biennial Conference of the FOP, the Constitution and By-Laws of the FOPA were approved by the delegation present. Since the the membership has grown to over 100,000 strong Nationwide.
BENEFITS
· Fraternalism with our Law Enforcement Family
· Professional membership cards, decals and emblems which are recognized nationally
· Monthly Meetings with food and refreshments
· Annual Summer Picnic
· Annual Christmas Party
WHAT - WHO
The FOPA is a civilian affiliate of the Fraternal Order of Police. The FOPA is a non-partisan organization, without regard to race, creed, color or religious beliefs. Membership is open to anyone 21 or over with no criminal convictions.
The FOPA's interests revolve around Law Enforcement and the men and women that have dedicated their lives to the protection of ours.
The FOPA actively supports Legislation, Charitable causes, and all Law Enforcement efforts on a Local, State and National Level.
Our members are friends and families of Law Enforcement Officers, responsible and respected business persons, professional men and women from all walks of life - people willing to donate a portion of their time and efforts towards assisting the parent lodge.
GOALS - PURPOSES
· Assist the Parent Lodge
· Increase the understanding of the rights, duties and problems of law enforcement officers
· Foster public respect for Law Enforcement Officers
· Strengthen the comradeship with these officers
· Better the conditions under which the officers serve society
· Promote the interests and welfare of law enforcement officers
· Render lawful assistance as may be requested by the Associate Lodge
CLICK HERE
for a printable application form. (Requires Adobe Acrobat Reader)
Give the Lodge a call, send us an
EMAIL
or just come to our next meeting and introduce yourself.